Arrogance in the Tech world from Paul Graham
Arrogance in the Tech world from Paul Graham
Who said techies had become arrogant self centred people??
Seemingly Sam Altman of YCombinator was not allowed to be served at the bar at The Ritz in London because he was wearing trainers ( sneakers ). Picture from his twitter handle included:)
Sam quotes:
Low point: turned down at the bar of the Ritz for a meeting because I'm wearing "sport shoes"
But then Paul Graham say this:
Shallow though this test may seem, it shows London's not a startup hub yet. No hotel in SF could afford this rule.
Has Paul lost the plot of the real world??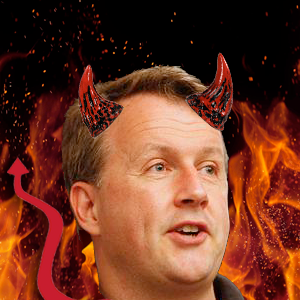 Paul does not really have devil horns but it is funny:)
Doug