Month1 is over – Life Jim but not as we know it ( Linkybrains/Linkbrain )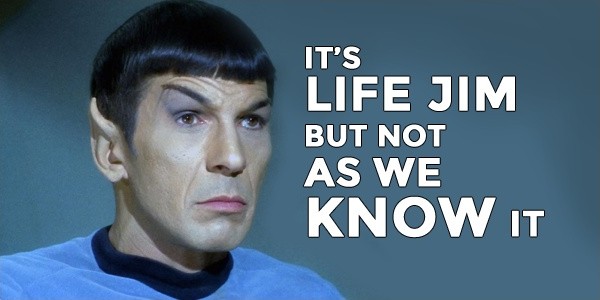 So I did a month of idiot writing…phew…. ( this has become Linkybrains/Linkbrain ). ( Thanks to alex Dunsdon for the name )
The aim of me writing was so I was forced each day to reflect on life and what I was doing and going to do.
During the month I reflected lots more than I ever could have imagined.
Lots of people contacted me having read my blog and asked to chat or send advice.
People I did meet had read my blog and hence the depth of conversations seemed deeper as they felt they knew me.
I could go on and on……but it has been a very interesting time in my head for me anyway…. Sorry if you had to listen to my ramblings.
Some basic findings about myself. Sorry about this but I am writing this for myself to be able to look back at:
I can run again without pain in my joints, this is a biggie as I feel free.
I like being by myself lots.
I appear to be an extrovert but am probably an introvert.
I feel like I have done little in my life, but others think it is a lot, sometimes.
Many things that are obvious to me are not obvious.
Many things people believe are correct I don't understand.
I cannot keep quiet when I feel something is wrong and/or not aligned with my beliefs….. I know I should but I can't…. like having Touretts.
I have an big case of imposter syndrome and feel like people will find out I am a kid from North Shields who went to a bad school and stole from the shops.
I was loved and spoilt rotten as a kid and did not realise it.
I have spoilt all my kids rotten, but looks like they have vaguely turned out to be morally nice people….annoying, opinionated, smart, nice people…. I should count my blessings.
I have a family and group of friends who accept me for what I am and I should appreciate that.
I am not an investor….. I love building shit that is stimulating and makes cash ( r has some form of score card )…. the journey is the fun…the money is just the score card.
I love helping people who want to be helped and appreciate it.
I am crap at having others help me…. I appreciate it but I find it uncomfortable…sorry to everyone who has helped me and I have not accepted the help… I am learning.
I can be too believing in what people are capable of.
I hope sometimes too much that people can be great.
If I like you I want you to be bettar than you want to be.
I am a lazy git, unless something massively interest me.
I will learn and learn and learn something then get bored and want to do something else.
The things I love that money can buy are:

nice hotel
beds on planes
good food
FREEDOM of having to be controlled by some one else's agenda.

FREEDOM is my main driver…. I love to be in control of my life..money is a simply a facilitator to allow that to happen. I feel shit when I have to adapt to things….ie getting up early for a plane f's me off.
Drink and drugs and women I have limited interest in most of the time, but when I do I do excess, badly.
I like having a goal.
I am not good at giving up on a challenge.
I love piss take banter.
I can be naive of what can happen and hence have gotten into some interesting situations.
I can see the future for others, but not for myself.
When I give a shit I absolutely hate loosing.
I won't ever be rich as I simply don't care enough.
I love Keyser Soze – sounds awesome except for the killing of people
I hate all the political correctness shit – I don't believe society gets better by ignoring things and not talking about them because some things upset some people.
Humour should be cutting and blunt and horrible and be a away for society to live on the edges….some people will get upset, I am NOT sorry.
Most things I don't give a shit about.
I need to learn to sleep more, but I have so many things to read, understand, grasp, do…sleep is a fuel I know I need. I need to do more to allow my body and brain to be better.
Luckily I sleep anyway very easily.
I don't seem to worry about much.
I have a dodgy stomach and need to watch what I eat and drink or I feel ughhh.
I find most day to day conversations dull……but some I find wow wow.
I can easily create mayhem and distract people.
I like most people and can generally see their views quite easily.
I love employing people who are opinionated, smart, argumentative twats…..they are challenging but fun and you get lots done.
If you work for me don't expect it to be a democracy…. but you will have open forums to argue with me like a twat and I will respect you more for it. Many times you will change my mind and we will do what you want….especially as I am lazy ( see above).
I am shit around idiots and twats as I am rude and blunt…referring to above… I am sorry you are stupid and I am sorry I can't be more polite around you. I am not sorry I am rude when you are a twat.
I like debate, some may called it arguing, I call it challenging debate.
I very solidly follow the mantra "Strong Opinions Loosely Held" – show me new data and I will switch beliefs very easily.
I believe we are cockroaches living on a rock in space.
We may take over the Universe soon.
We may destroy the Universe soon.
We need to learn to "grow up quickly" as we have immense power being thrust into our hands.
We probably are just the bridge from one species on this planet to the next one that we will create….Star Trek was right: