Scott Sage – ex DFJ Esprit – VC now Angel Investor
Scott Sage – ex DFJ Esprit – VC now Angel Investor
Scott confused me as I stared this article when he was a VC at DFJ and now he has quit to do something else……he also one day is going to visit me, but he has been saying that forever:(
I have no idea what he is doing now…….maybe he has become a martian. When I said his name the word martian was the first thing that came to mind….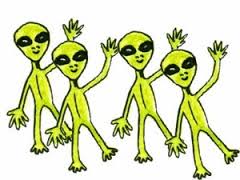 Which one is Scott is my question to you all…please respond below:)
Doug
Scott is an active investor, advisor and board member. Focus is on creating long term equity value in startups and making the world a better place. He is Partner at DFJ Esprit, Board Member at SportPursuit, Lyst, Conversocial, Datahug and Campanja. Board Observer at Trustpilot, Bitbar, Mentor at Seedcamp, Angel Investor and Advisor at PA. He is looking for Founder's with a different mindset who want to break out of their local European market specially in commerce, collaboration, mobile, saas and digital health and help them take these products global. Studied at the University of Cambridge and Texas Tech University – Rawls College of Business. His interests are travel, skiing, fly fishing in new remote locations, writing very short stories.